Lead Partner: The Chamber of Commerce and Industry of Xanthi (GR)
The CCI of Xanthi is a vital institution that plays a prominent role in the local economy. Drawing upon decades of experience and
expertise, it serves as a pivotal support body for businesses and a key driver of economic progress in the region. One of its fundamental responsibilities is to act as the official consultant for local development. As an esteemed advisor to the Greek State, the Chamber actively contributes to the formulation of development strategies and economic policies. It holds influential positions in Prefectural and Regional Committees dedicated to addressing business and development matters. The Chamber is committed to enhancing the knowledge and skills of entrepreneurs and employees through a range of comprehensive training and information programs. Additionally, it actively engages in European interregional and transnational initiatives, with the aim of facilitating knowledge transfer, boosting the added value generated by its members, fostering entrepreneurship in the region, and establishing the necessary infrastructure for sustainable development.
In recent years, the Xanthi Chamber has achieved significant milestones in three crucial areas:
Promoting and advocating for economic, development, and business policies both within Greece and internationally.
Developing and implementing European programs to enhance the capabilities of the Chamber itself, as well as its esteemed members.

Delivering efficient and expedited services to businesses and members, providing crucial information, support, and effective management of various initiatives   

https://www.ebex.gr/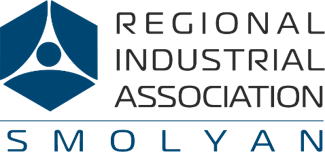 Partner 2: Regional Industrial Association – Smolyan (BG)
RIA – Smolyan is a non-governmental organization founded in 1982 as a typical chamber of commerce and industry. The association is supporting local economic development and stimulating entrepreneurship. It is a motivated local actor participating in important committees on municipal and regional level in Smolyan region. The members of the association are mainly local companies from the sectors of industry, trade and tourism.  
 The association promotes activities of its members, conducts consultancy, analyses, research and expert reports in all spheres of economic life in the region, organizes and provides re-qualification and qualification training courses under a wide scope of nationally approved Programmes, organizes business forums and visits in Smolyan region, Bulgaria and abroad, is an important partner of the Municipality and the Regional Governor of Smolyan, functions as a mediator in negotiations between trade unions and employers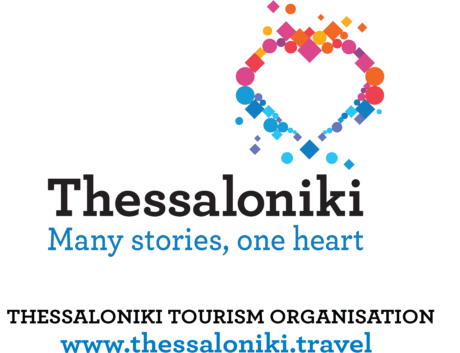 Partner 3: Thessaloniki Tourism Organization (GR)
Thessaloniki Tourism Organization is a non-profit organization which constitutes the official tourism board of Thessaloniki's Region.
Our goal is to increase the quality and quantity of the incoming tourism flow in the prefecture of Thessaloniki. Through partnerships, direct actions or as assistants to relevant actions of third parties, we highlight the strategic advantages of Thessaloniki as an important touristic, commercial, economic, cultural, religious and cruise destination in Greece and abroad and promote and advertise the tourism brand of Thessaloniki.
Our vision is to make Thessaloniki, the metropolis of Northern Greece, a unique and modern city-break destination, but also a center of tourist traffic in the surrounding area.
Board Members
• Region of Central Macedonia
• Municipality of Thessaloniki
• Thessaloniki Port Authority
• Regional Association of Municipalities of Central Macedonia
• Regional Development Fund of Central Macedonia
• International Trade Fair of Thessaloniki – TIF HELEXPO SA
• Thessaloniki Chamber of Commerce and Industry
Main scope of actions
• Advertising and promoting destination Thessaloniki in Greece and abroad
• Designing the tourism brand of Thessaloniki
• Preparing and implementing tourism development strategic plans
• Promoting and highlighting the strategic advantages of Thessaloniki as a tourism destination
• Creating promotional and informative material, while designing, implementing and promoting new tourism products and services
• Supporting and coordinating various events that promote the tourism profile of the Region

PB5 – FEDERATION OF PROFESSIONALS-CRAFTSMEN AND TRADERS OF XANTHI (GR)
The objectives of the Federation of Professionals, Craftsmen, and Traders of Xanthi are to advocate, safeguard, analyze, and promote the collective economic, social, and professional interests of its members while serving society as a whole. Specifically, the Federation aims to:
Foster, support, develop, and disseminate the principles of trade unionism within the Professional and Craftsmen sectors of Xanthi and the surrounding region, by encouraging the participation of all members in primary trade union organizations and subsequently in corresponding secondary and tertiary trade union organizations.
Systematically address the issues faced by various branches within these sectors, in order to facilitate collective action and resolution.
Encourage and facilitate cooperation among members through joint ventures and cooperatives, aiming to effectively safeguard and promote their financial, professional, and insurance interests.
Foster a spirit of solidarity and mutual assistance among members, and facilitate conditions for enhancing professional training and elevating their cultural and educational standards.
Cultivate, uphold, and defend universal ideals such as freedom, democracy, national independence, social justice, and peace